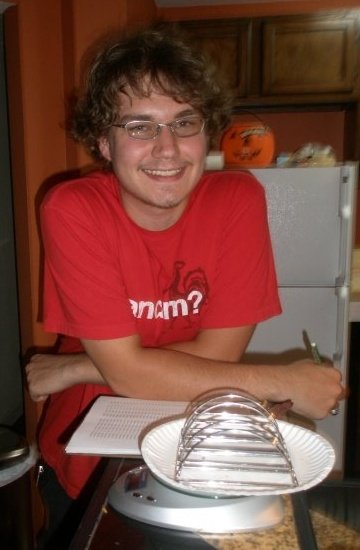 Hi there. I'm TJ. Here's a little about me:
I graduated The University of Texas at Austin with a Mechanical Engineering degree in May 2011. Since then, I have been working at Pinballz Arcade in Austin as a game technician, fixing arcade and pinball machines. When I am able I like to spend time working in my shop (the garage of the house that I am renting) building and fixing things. This is my passion. I absolutely love working with my hands and seeing the ins and outs of how everything works. I am pretty much the local handyman on the block and to many of my friends. If they have a problem or need a creative solution, they come to me first.
Not only do I like to work with wood, I am also learning a lot about classic car ownership. I purchased a 1977 Austin Mini on Craigslist in early 2011 that always needs some attention. Apart from that, I am also capable of electrical work, plumbing, and light drywall repair. Most of these skills I pick up as I go along, but many of them were passed on by family and friends. My dad has taught me a lot of what I know today, and I don't hesitate to call him if I find myself in a bind.
Anyway, that is a blurb about me. If you have any questions for me, whether it's about a project or you want an opinion on the best way to make a 90 degree corner for a picture frame, check out the contact page.
This website was created with lots of help from Michael Romer.